At Modern Home Kitchen & Bath, we strive to provide the highest levels of customer service, which is why we value customer feedback so much. Please use the form below to contact us if you're looking to start a new project or are an existing or previous customer. Get in touch and we'll get back to you as soon as we can. We look forward to hearing from you!
If you are interested in obtaining a free quote, please download and complete our form by clicking here.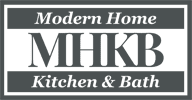 © 2017 Copyright Modern Home Kitchen & Bath.